Posts tagged with "youtube"
---

Live streaming lets you engage with your audience in real time with a video feed, chat, and more. Setup your events with YouTube Studio and use CamON Live Streaming as an encoder to go live.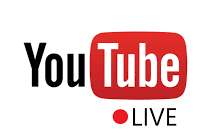 With YouTube Live you can create and share your own live events. The Live streaming plugin allows to easily add your device as the source. Here's what you need to know to don't get lost.