Posts tagged with "plugin"
---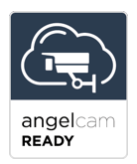 The Angelcam Ready plugin allows to connect your device to the Angelcam cloud platform, a powerful and flexible solution to access your cameras remotely and easily share your views with others.

By configuring the Mangocam Connect plugin, it is possible to join the Mangocam cloud platform. Mangocam is a world leader in the provision of IP camera cloud recording, hosting and alerting. Allowing you to record surveillance video or watch live from anywhere in the world, at anytime.